A track record of successful and scaleable behavioral interventions.
Nickels is built by a team with a history of designing and delivering software that improves the world at scale.
How it all started.
You may already be familiar with our work. If you've every received a Home Energy Report from your utility company, you've seen the work of Nickels founder Joseph Gracia and his advisor, Marc Laitin.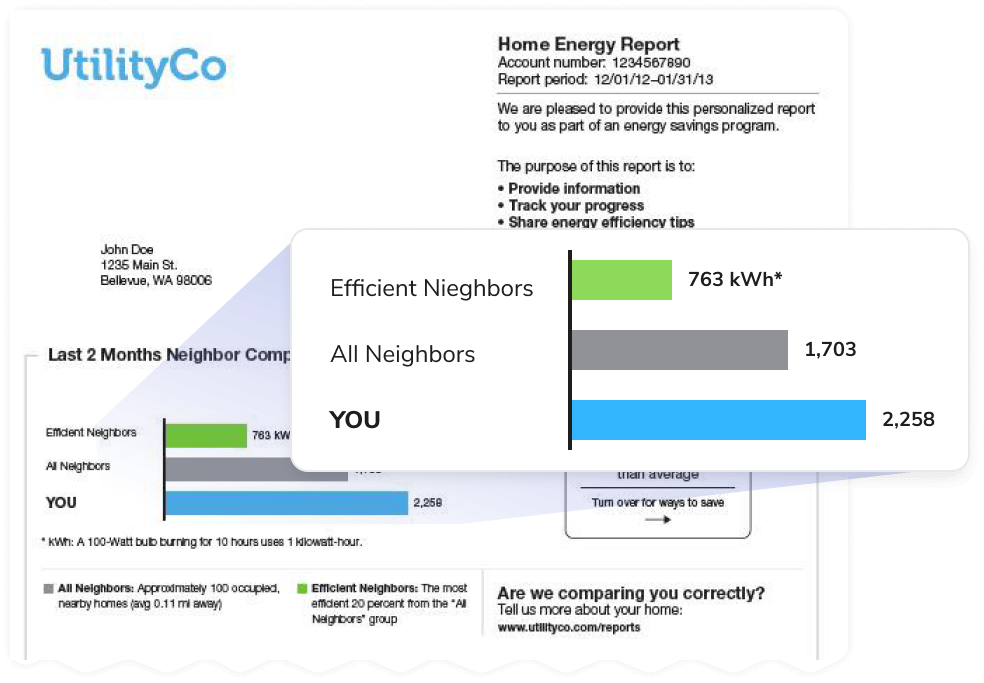 At Opower, Joseph ran the Behavioral Marketing and Design team, responsible for designing and conducting large-scale, behaviorally-informed marketing tests to enhance the effectiveness of communications sent to millions of utility customers.
And the impact was huge. Thanks to Joseph, Marc, and the entire Opower team, utility companies saved enough energy to take all the homes in a city like Boston off the grid for 10 years.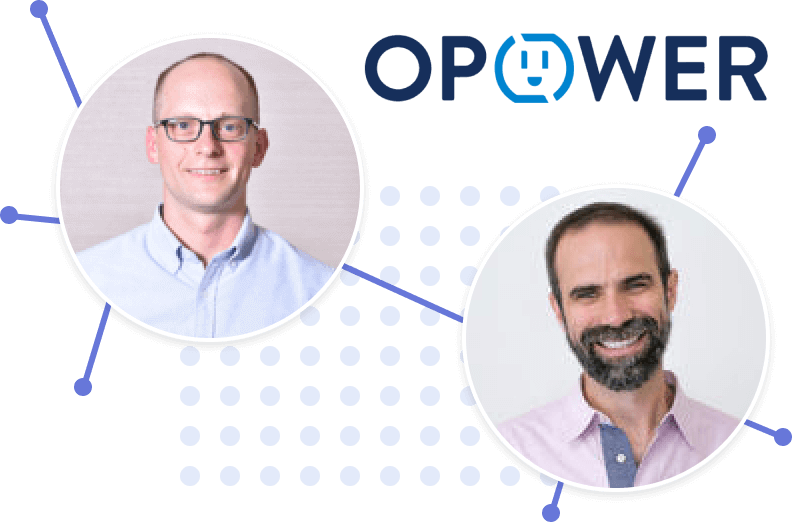 Meet ideas42:

Driving positive change at scale.

Marc left Opower to join ideas42, a nonprofit behavioral design lab founded by Harvard academics in 2010. Marc created their Venture Studio, an incubator for innovative companies using the power of behavioral science to design scalable solutions to some of society's most difficult problems.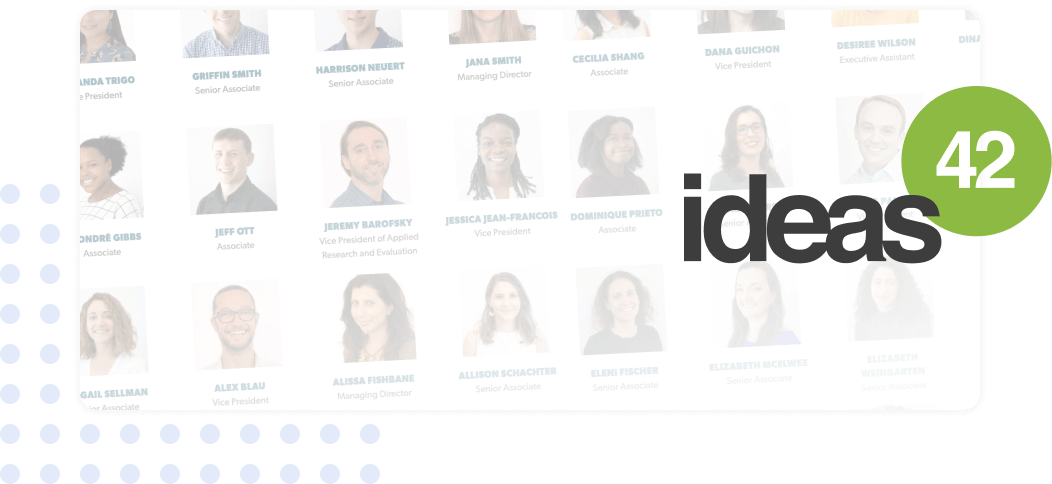 In 2018, Joseph joined Marc as an entrepreneur in residence to address a $1.6T problem: the pitfalls of Federal Student Loan repayment.
The problem is not purely financial.
Most students owe less than $20k in federal student debt. More than half of the 45 million borrowers owe less than $20k each. This is definitely not nothing, but it's hardly the financial avalanche of debt most imagine when thinking about the student debt crisis.
Our solution takes a behavioral approach.
Working with ideas42, we've identified a series of behavioral pitfalls littering the student loan repayment process.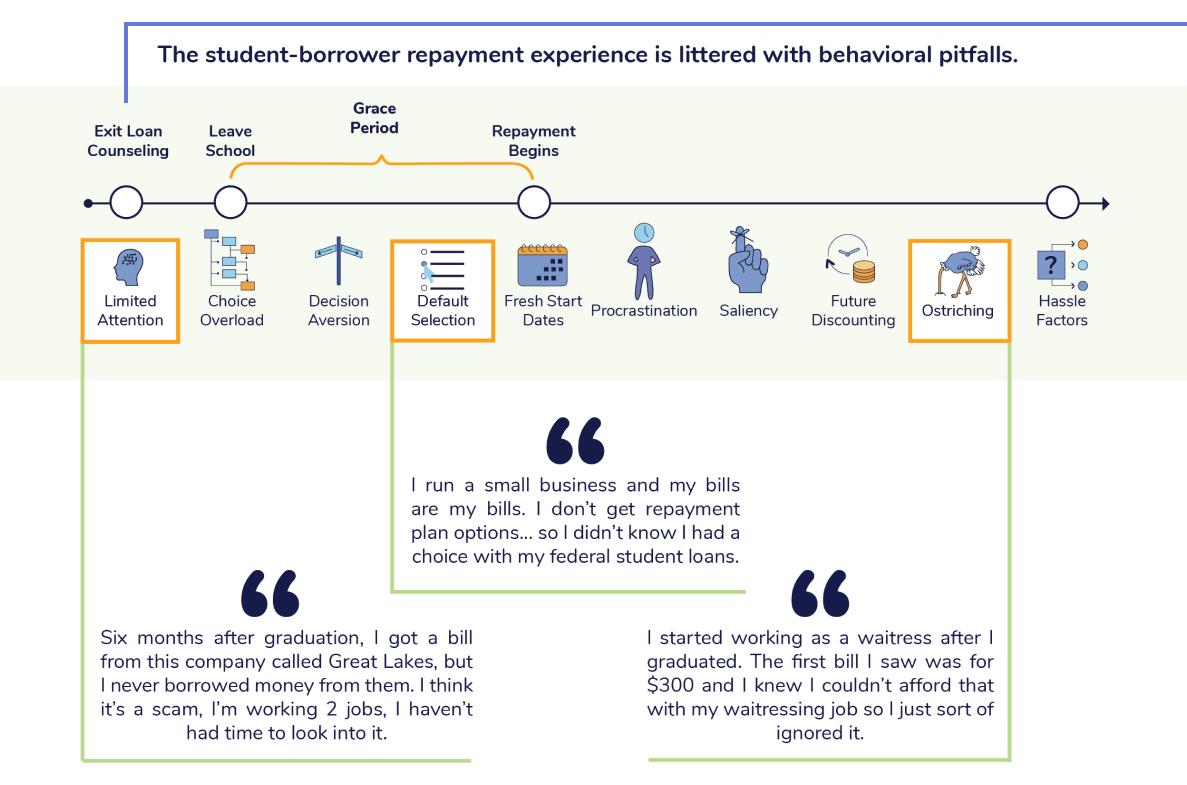 We're here to help.
Joseph founded Nickels to help ensure that student-borrowers can use their loans to build-up their credit profiles, rather than undermine their financial futures.
We have great guidance, to ensure that you do too.
Meet our advisors.
Chip Heath

Advisor

Chip is a Stanford Business School professor and New York Times Best-Selling author. Chip's work focuses on how individuals make decisions and how people can design messages to make them stick.

Katy Davis

Board Member

As a Managing Director at ideas42, Katy oversees their US consumer finance portfolio. Katy has partnered with a range of institutions including credit unions, banks, and universities to apply behavioral insights to drive desired outcomes.

Josh Wright

Advisor

Josh is the Executive Director of ideas42. In addition to overall responsibility for the organization, he focuses on behavioral solutions for problems in financial services, poverty, and education. Prior to ideas42, Josh worked for the Treasury Department, leading the Office of Financial Education and Financial Access.