Improve the financial health of your customers to
improve your business.
Our white-label products harness the power of behavioral science to help your customers manage their finances, enhancing your relationship, your business opportunities, and your brand.
Schedule a Demo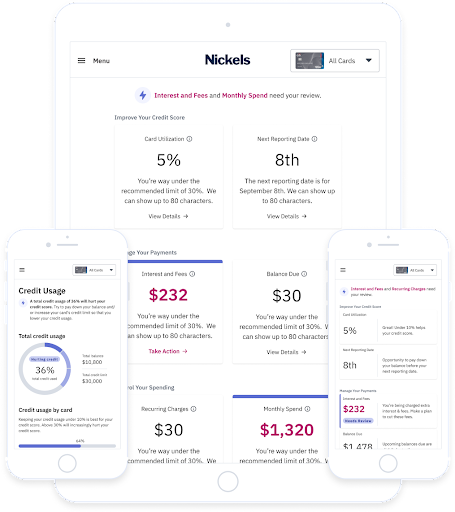 Better understand your customers through access to new data and insights.

Improve the financial health of your customers through automated, personalized guidance.

Create new business by knowing what your customers need and having the engaged channels to offer it.
Product Spotlight: Credit Card Coach
By helping your customers manage their credit card debt, you unlock new business opportunities.
Credit Card Debt
45% of US households carry a credit card balance
$6k average credit card balance carried
$116B extra interest and fees charged
This debt and the accompanying charges leave your customers with fewer banking opportunities.
Nickels centralizes card management for banks' customers, saving money and driving new loans.
Major credit cards

Credit Card Coach

Customers
Immediate $819B refinance opportunity.

Improved customer FICO scores.

New loan opportunities
Meet Nickels: a team with a track record of successful and scalable behavioral interventions.
Nickels is built by a team with a history of designing and delivering software that improves the world at scale.
Learn more >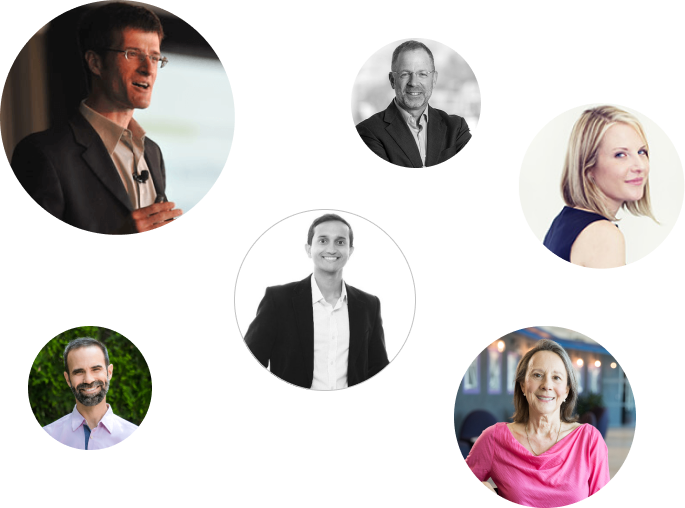 You've already gotten this far...
Help your customers manage the largest and most problematic debt categories they're facing today.
Request a Demo